See on Scoop.it – Beyond Marketing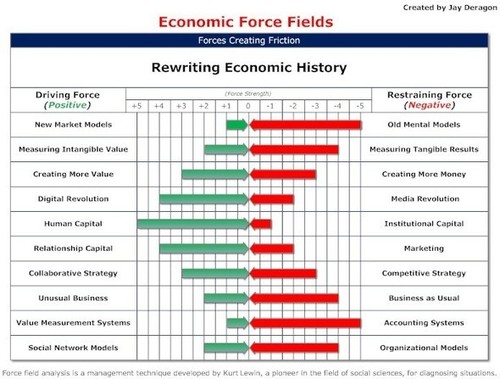 Denis Failly's insight:
What would happen if companies, industries, sectors and economies changed what results mattered and how those results are measured? What would happen is the behavior of companies, industries, sectors and economies would change.  Sound familiar?
Companies, industries, sectors and economies are dynamic and constantly evolving. Inflection points are more significant than the small day-to-day progress made and the effects of the change are often well-known and widespread.  An inflection point can be considered a turning point after which a dramatic change, with either positive or negative results, is expected to result.
Andy Grove, Intel's co-founder, described a strategic inflection point as "an event that changes the way we think and act."  Now ask yourself what event has change how the market thinks and behaves? You shouldn't have to think very hard.
From Relationship Economy by Jay Deragon
See on www.relationship-economy.com
QR Code - Take this post Mobile!
Use this unique QR (Quick Response) code with your smart device. The code will save the url of this webpage to the device for mobile sharing and storage.
Google+